Clean.
Realize sustainability goals and improve your corporate image with the power of renewable energy.
Powerful.
Increase profits by lower electricity costs and additional revenues through improved image, billboards and telecoms antennas.

Safe.
Generate electricity independently on your own premises with a safe and future-proof technology.
Regular Wind Turbines
Green, independent and profitable into the future.
We deliver wind turbines with best-in-class performance, cooperative service and highest safety standards to satisfy our cumstomers needs. With our products, you can hedge your company against rising electricity costs, generate clean electricity independently on your own premises and send out a signal of sustainability to all of your company's stakeholders.
Profitability due to optimized efficiency
We optimized the whole wind turbine on the premise to deliver the best possible economics to our customers.
Compliance with highest safety standards
Our wind turbines are designed in line with the latest German safety regulations.
Demonstrate ecological commitment
Today's customers are more concerned than ever before about the environment. With Eovent wind turbines, you can now send out a signal of your ecological commitment.
Silent and emission free
Our turbines are silent and emission free and therefore can be installed in immediate proximity to buildings.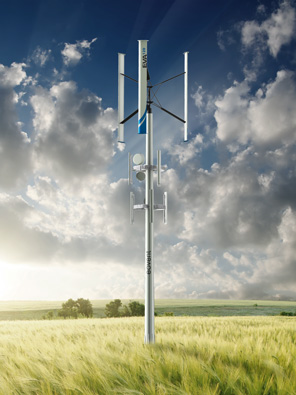 Telecoms Wind Turbines
Combining the needs and advantages of telecoms towers and wind turbines.
You consider the purchase of a small wind turbine or a telecoms tower? Now you can combine both systems and thus reduce the operating cost of a telecoms tower or respectively add an additional source of revenues to your wind turbine.
Additional revenues for land owners
As a regular wind turbine operator or land owner you can rent installation space for mounting antennas to telecoms companies.
Lower operating costs
As a telecoms company you can reduce the amount of purchased electricity and feed surpluses into the grid.
Billboard Wind Turbines
Go green and talk about it.
Benefit from the eye-catching effect of the Eovent billboard wind turbines, which get your customers' attention due to innovative and harmonic design. Your company will automatically be associated with the responsible use or resources and may establish a reputation as an environmentally conscious and sustainable pioneer.
Additional revenues for land owners
You can install our billboard wind turbines on your premises, for example close to highways or shopping areas, to rent advertising space to other businesses.
Improvement of corporate image
As a landmark of environmental consciousness, Eovent billboard wind turbines will draw more attention of potential customers to your company.
Better economics for billboard towers
Additional costs of the wind turbine module compared to regular billboard towers will pay for itself by reducing electricity purchase and feeding surpluses into the grid.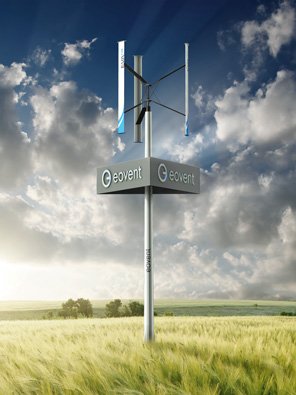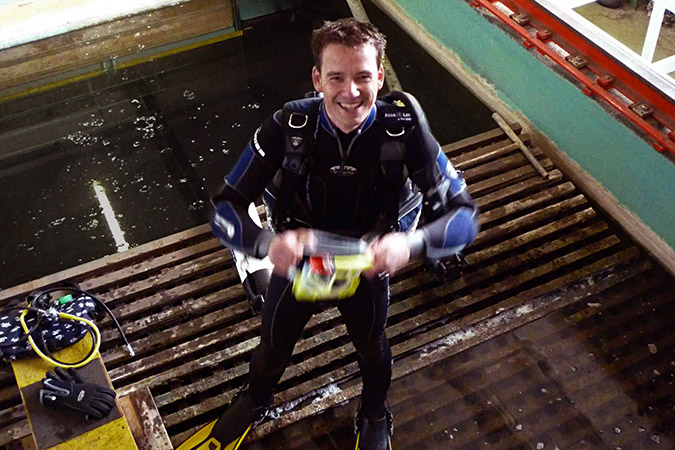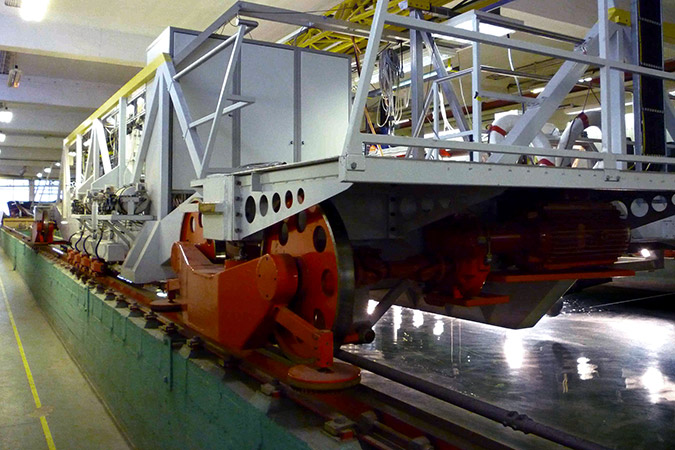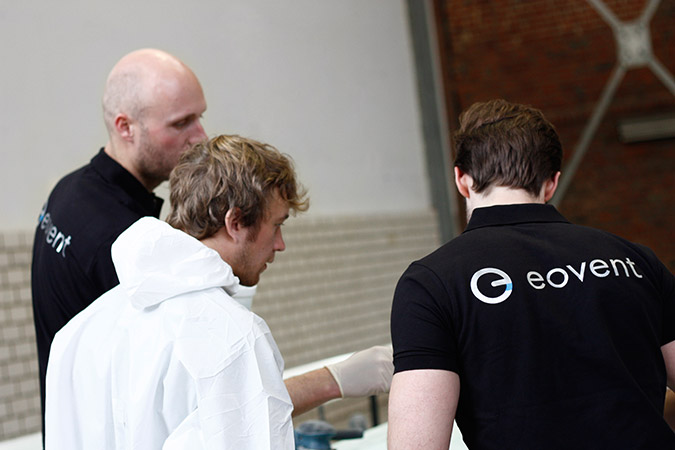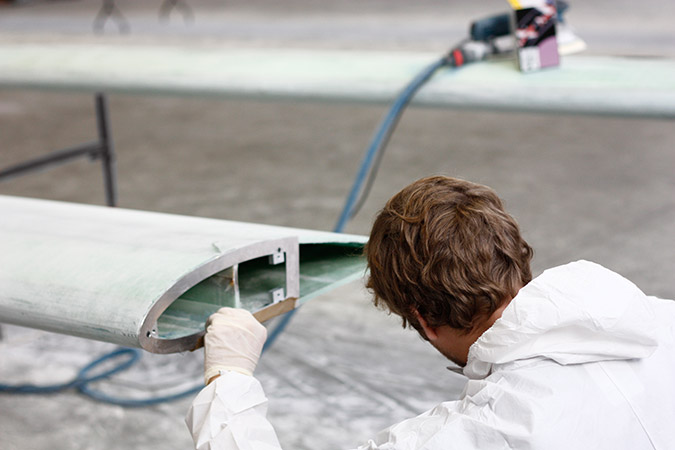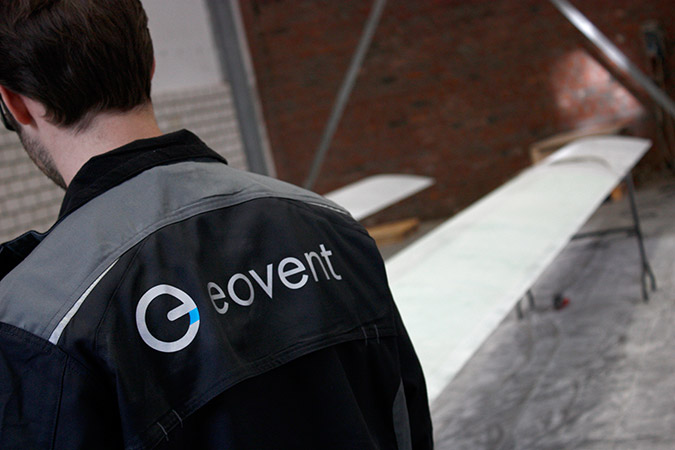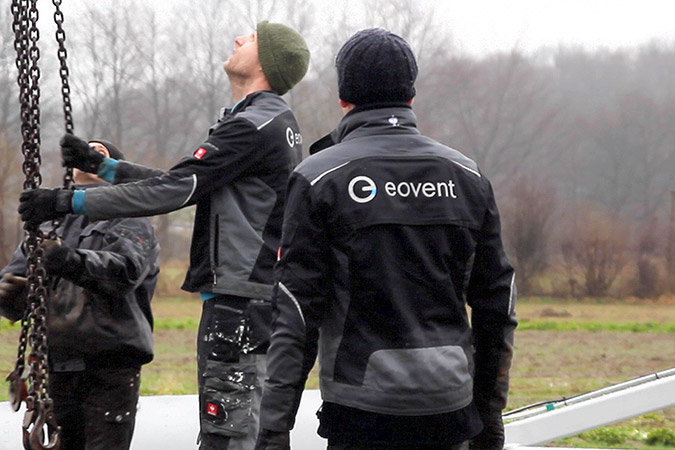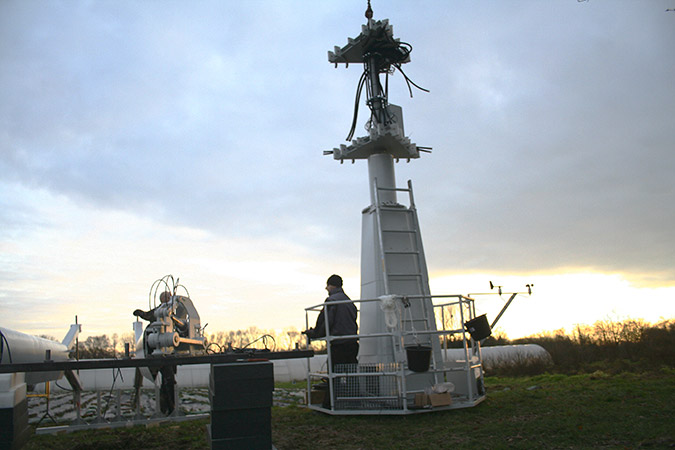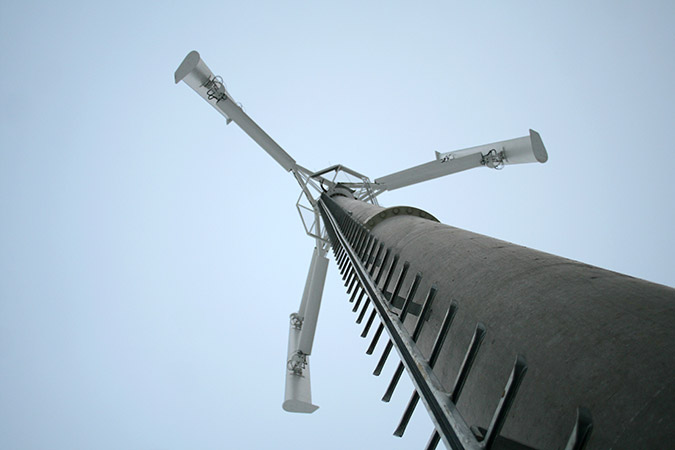 Prototype Field Test
Validation of Numerical Simulations
Test of Condition Monitoring & Safety System
Technical specifications
Dimensions

29.5m

Height

23.5m

Hub height

10m

Rotor diameter

12m

Rotor height

120m²

Swept area
Design

H-Darrieus

Rotor type

3

Number of blades

GRP

Material of the blades

Concrete/Steel

Material of the tower

Synchronous with gearbox

Generator
Performance Data

20 kW

Nominal output

9.3 m/s

Nominal wind speed

2.5 m/s

Cut-In wind speed

16 m/s

Cut-Out wind speed

40,000 kWh

Annual yield

(medium wind conditions)

70,000 kWh

Annual yield

(good wind conditions)
Power Distribution (calculated)
Contact & Inquiry
You are interested in our products and would like to learn more about availability, prices, partnerships, or other topics? Give us a call, write an email or just type in your email address and we'll get back to you with more information.
Which of the following information do you wish to receive?
Thank you for your registration.
We will get back to you with further information as soon as possible.
Eovent GmbH
Beginenstraße 9
52062 Aachen
Phone:
+49 176 63103478
Email:
moc.tnevoe@ofni